Here's the latest release on my label Flippin Yeah Records. It's an LP compilation of Aboriginal country songs.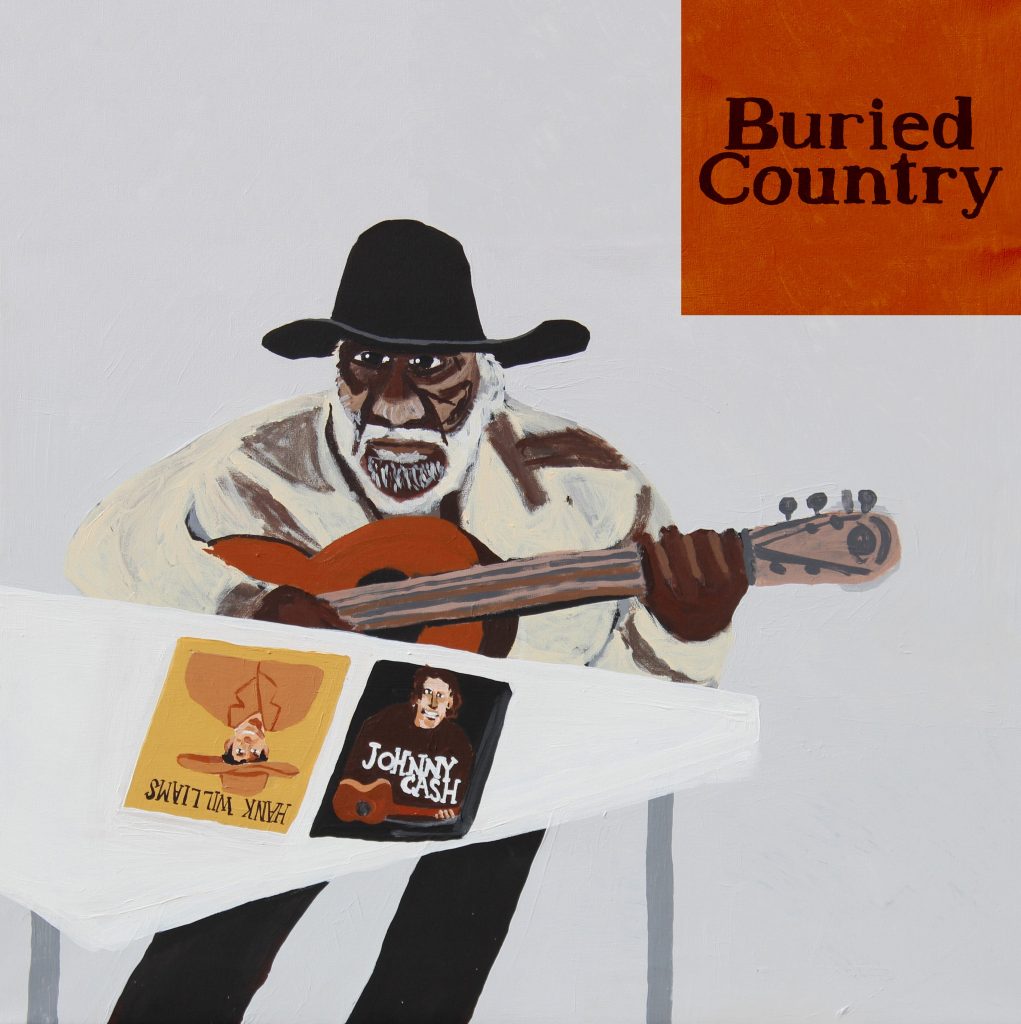 Comes with a 36 page booklet.
TRACK LIST
Side A
Black Allan Barker – Take Me Back
Galarrwuy Yunupingu – Gurindji Blues
Warumpi Band – Jailanguru Pakarnu
Kankawa Nagarra – Yanany Baliba
The Kooriers- Sick of Being Treated like a Mangy Old Dog
Side B
Jimmy Little – The Coloured Lad
Brown Bros – Black and White cat
Dougie Young – They Call it Cut a Rug
Maisie Kelly – My Home in the Valley
Harry Williams & the Country Outcasts – Streets of Fitzroy
Bobby McLeod – The Resurrection
ORDERING INFO
The BURIED COUNTRY LP will cost $35 and you can order it through the Flippin Yeah Records website HERE!
All copies will be mailed out on Friday October 19th. Given the size of the book it's a heavy LP to send and we're trying to combate the rising prices of Australia Post and so are using Sendle to mail all domestic orders at a $12 flat rate nationwide.
LIMITED CDS AVAILABLE
Although this is officially a vinyl only release I realise that most people that contributed to the liner notes don't own a record player so I've printed up a limited number of CDs to send to them.
So we're offering 100 CDs for sale ($15 with free post in Oz) to the general public. The CDs are in basic cardboard wallet sleeves and have no liner note information. Get one HERE.
If you still wanna own the booklet as well the CD we have 50 book/CD packages only ($25 + $8 post in Oz). Get both book and CD HERE.
USA EXTRAS
As the LP was pressed in the US we're offering reduced shipping ($4!!) on the LP while I'm here to do it. I also have other merch with me (t-shirts, CDs, zines) so if you wanna bundle Buried Country with other items please email: flippinyeah@gmail.com before you order and we'll let you know if I have what you're after.
All profits from this release are going to the Aboriginal Literacy Foundation.